---
When you hear the term 'Big Room', what image does that conjure up? Are you thinking of a large, open space where a big group of people can congregate? Within the realm of Lean Project Delivery, at a very basic level, you would be correct. The Big Room is a space where the project team can meet to bring the project design to life through Target Value Delivery and create a plan to deliver the project with the Last Planner System®.
However, the purpose of the Big Room goes well beyond that of being a meeting place. It is a place where teams are formed, expected behaviors are defined, and conditions of satisfaction are what drives collaborative decision making. It is a place where commitments are made and trust is built through the delivery of promises. The Big Room environment fosters behaviors that lead to high levels of collaboration, where the goals of the project become paramount to the team involved. The Big Room is where the culture of a successful project is nurtured and all involved grow into a cohesive, high performing team.
In this webinar, you will learn about the operation and benefits of the Big Room and come to understand that it is about much more than just a place to meet. When set up and implemented properly, the Big Room creates the environment to allow those on your project team to deliver their best effort for your project, creating maximum value for clients.

Bio:
Ron Cruikshank - Principal at Shift2Lean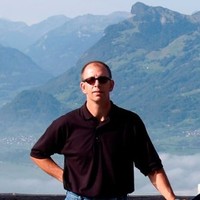 Ron Cruikshank is a Principal at Shift2Lean with over 30 years experience in delivering capital building projects. His experience as an owner, owner's rep, contractor and subcontractor provides him with a unique perspective of the interactions and challenges within the building industry. Through the implementation of LPD strategies, Ron understands that projects can be delivered to provide value to the owner through engaging consultants and contractors in a collaborative team environment to improve workflow and reduce waste.


Earn AGC-CM Lean Continuation Education Credits
AGC recognizes this webinar as quality Lean Construction content and it qualifies for 1.5 hours of AGC CE credit. All attendees can forward the receipt of the webinar to AGC and have the webinar count towards renewing their CM-Lean certificate.